Again, it's been a while but a lot has happened since my last proper post.
I have been very busy working on my clothing label, letting out our house (still in the works) and preparing to move. I have been on endless business classes and workshops and learned a lot of new and useful things. I have also found a lot of support from all over the place for my business, reassuring me I am on the right track to success. What a blessing.
And now, the big and very exiting news...........drumroll..............
I have got a distribution deal!!!!!!!!!!!!!!!!!!!!!!!!!!!!!!!!!!! I am dancing.......
I have created a mini collection available soon from these awesome guys: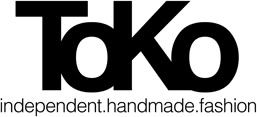 The website is still under construction, launching in Mid-November. For now you can follow them on
Twitter
for updates. Also join their mailing list for a 10% discount.
I am so exited for all of this happening. Keep your fingers crossed that this is just the beginning of many more amazing things.
I hope everyone is well.I have seen that my followers are still with me. Thank you very much for staying put.
XXX
Bea