Lately I have been looking forward to the weekends even more than usual, mainly because it means outdoor fun with the husband preferably on a bicycle. We decided to cycle to Fleet today and go on a charity shop tour. There are loads of charity shops in Fleet and it's a somewhat decent cycling distance away. I took the Schwinn cruiser which meant I got to dress nicely.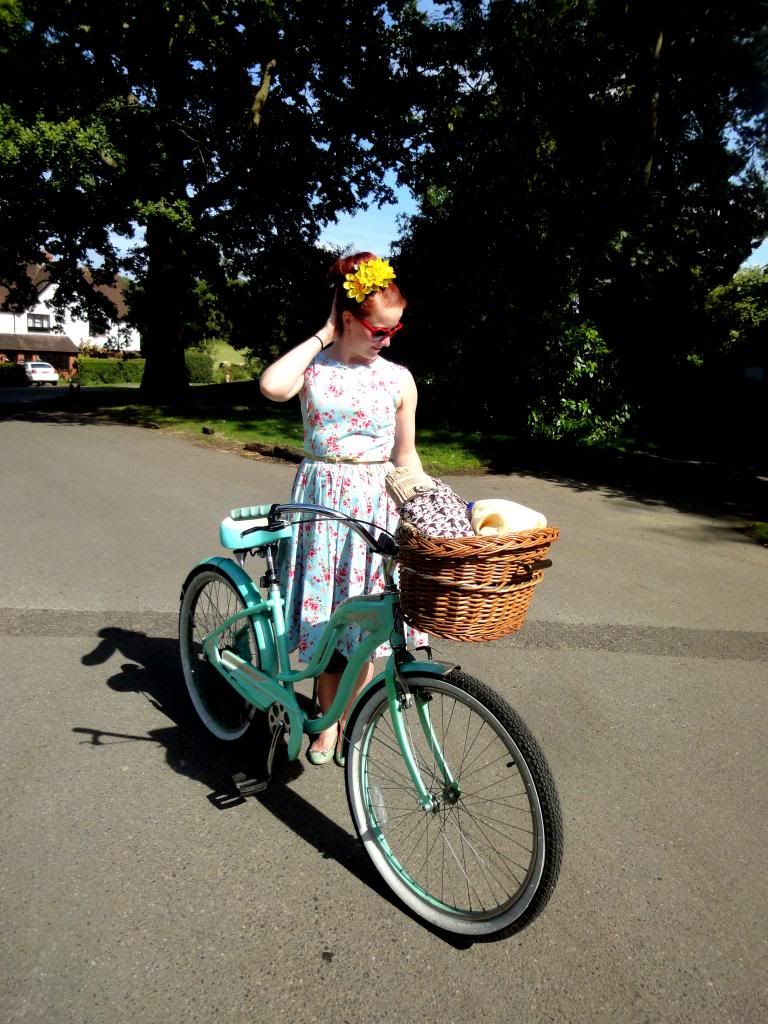 I came home with relatively few items. Only found a bag and two necklaces :-( but better than nothing. Plus we had a little Marks and Spencer's picnic and some amazing cake!!!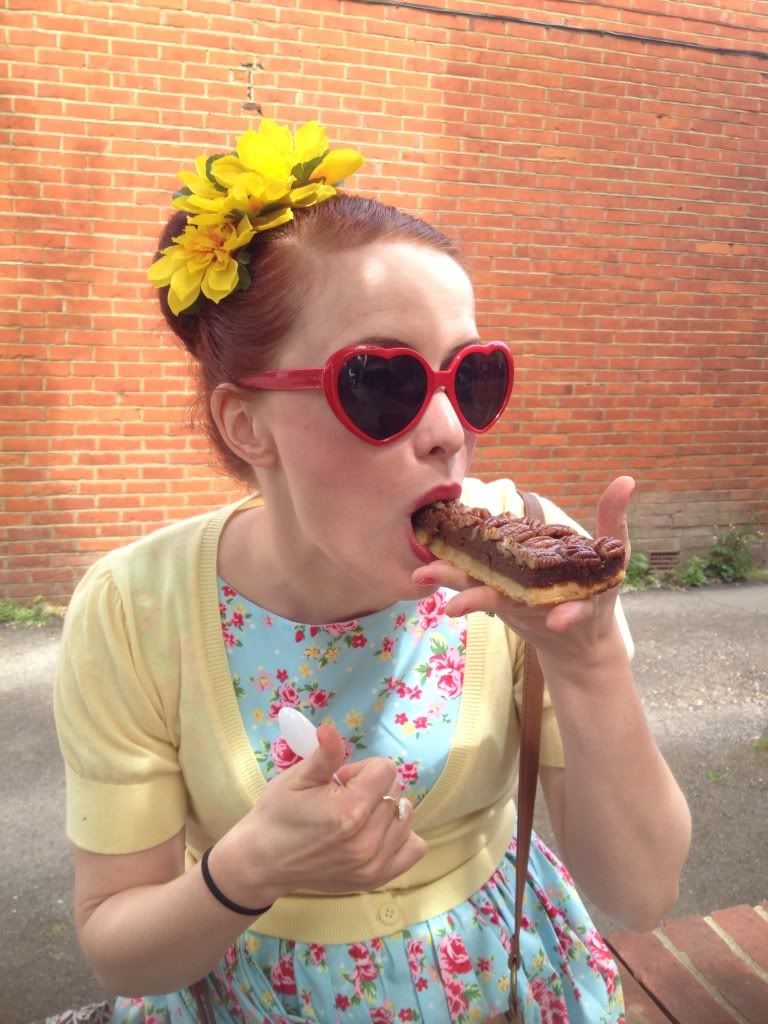 Bestestest pecan pie!! That's the kind of treat I pedal for.
Happy weekend everyone!!!