I made a pair of
Burda 8488
in denim the other day. I have a pair in light denim already (never photographed and blogged) which I have worn a lot. It's my lazy-can't-be-bothered-to-make-an-effort pair of jeans. When I saw this dark lightweight denim at my local fabric shop and I thought I should make another pair that is a little dressier. So here they are.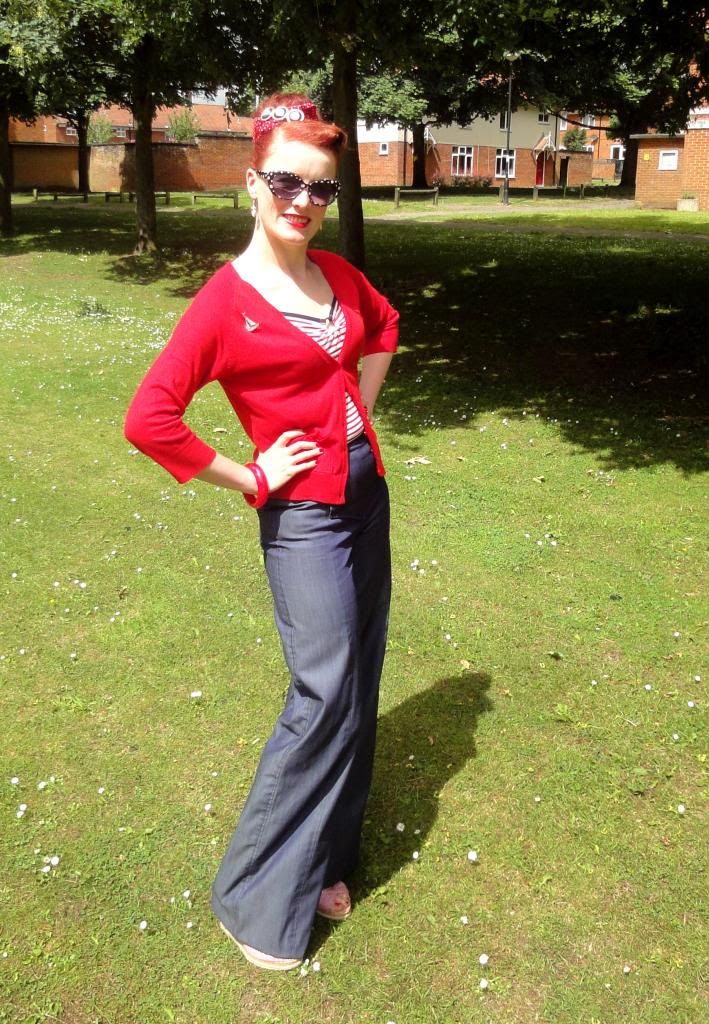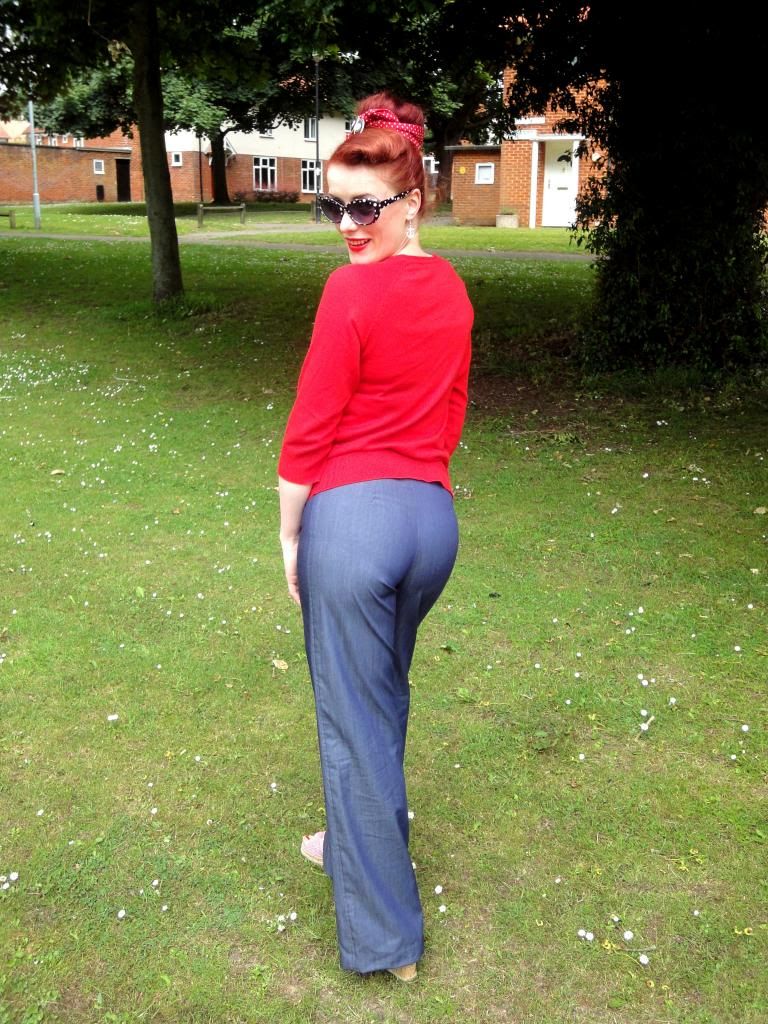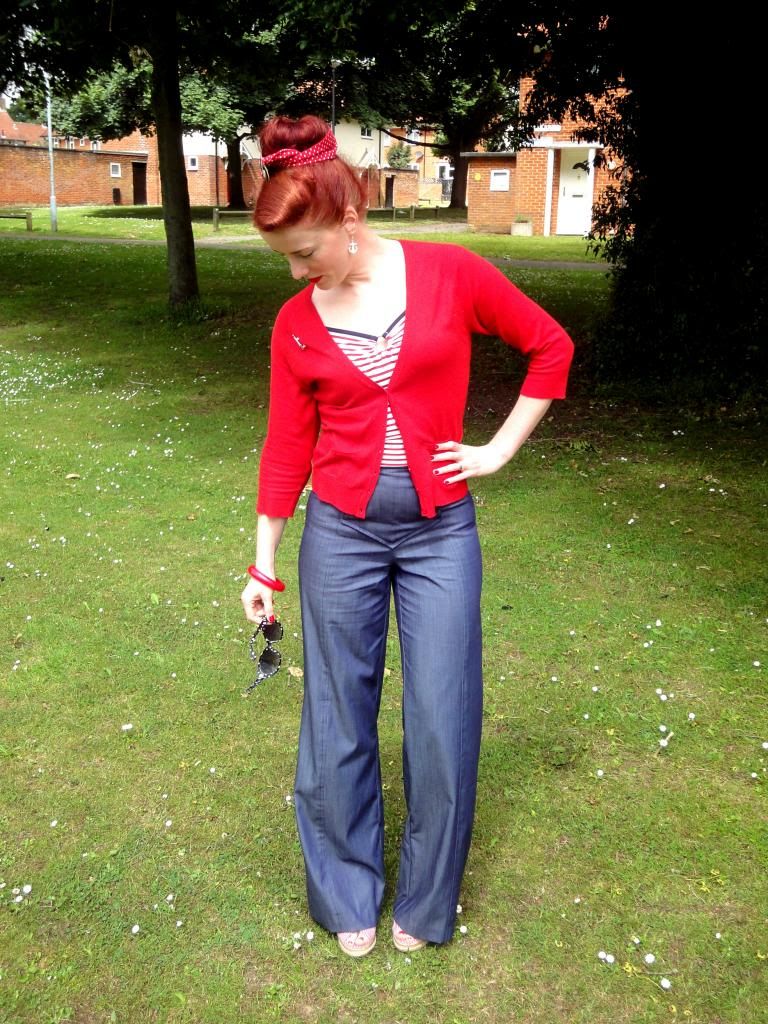 little nautical detail
and stripey wedges of course
As if I sensed the news to come when I made them last week....I'm in need of more nautical fashions. I am moving to the UK's south-west coast soon. My husband just found out on Monday where we will be posted to next. We were hoping to move back to Germany for a few years but instead we are being transferred to Devon. I was a bit disappointed for a second as I would have loved living closer to my family and friends again, at least for a while. But on second thought, living close to the seaside in one of the most beautiful areas in the UK really isn't too bad. In fact I am now very much looking forward to the move. Please message me if you are living anywhere in the the area. I'd like to meet some local sewing buddies, vintage enthusiast or sport fanatics.