It's been quiet here last week. I wasn't feeling too well after spending the bank holiday weekend in Liverpool with my husband and his colleagues (plus partners) for their annual get together. So here's the cach up.
We meet once a year somewhere in the UK as all his colleagues he went to Afghanistan with a few years back are now posted all over the place. This is always a fun weekend catching up with everyone. I didn't really take any pictures for the blog but this is what I wore going out the first night.
The inspiration came from this dress I found on pinterest
the fabric

my version
I'm sorry I have only crappy phone pictures at the moment but I will definitely wear this again and take some nice ones. I also have this fabric in blue with green florals and might make the same dress in blue as well. I hope the sun is here to aty now and i can wear a dress like that without a cardigan hiding most of its detail.
We spend Sunday afternoon in St Lukes church, which is just a shell now as it was bombed and burned out in the 2nd world war I believe. The church is now used for art exhibitions and as a music venue. Its the most beautiful place to hang out. We kind of stumbled upon this student organised music festival by accident and steyed the whole afternoon, it was that good.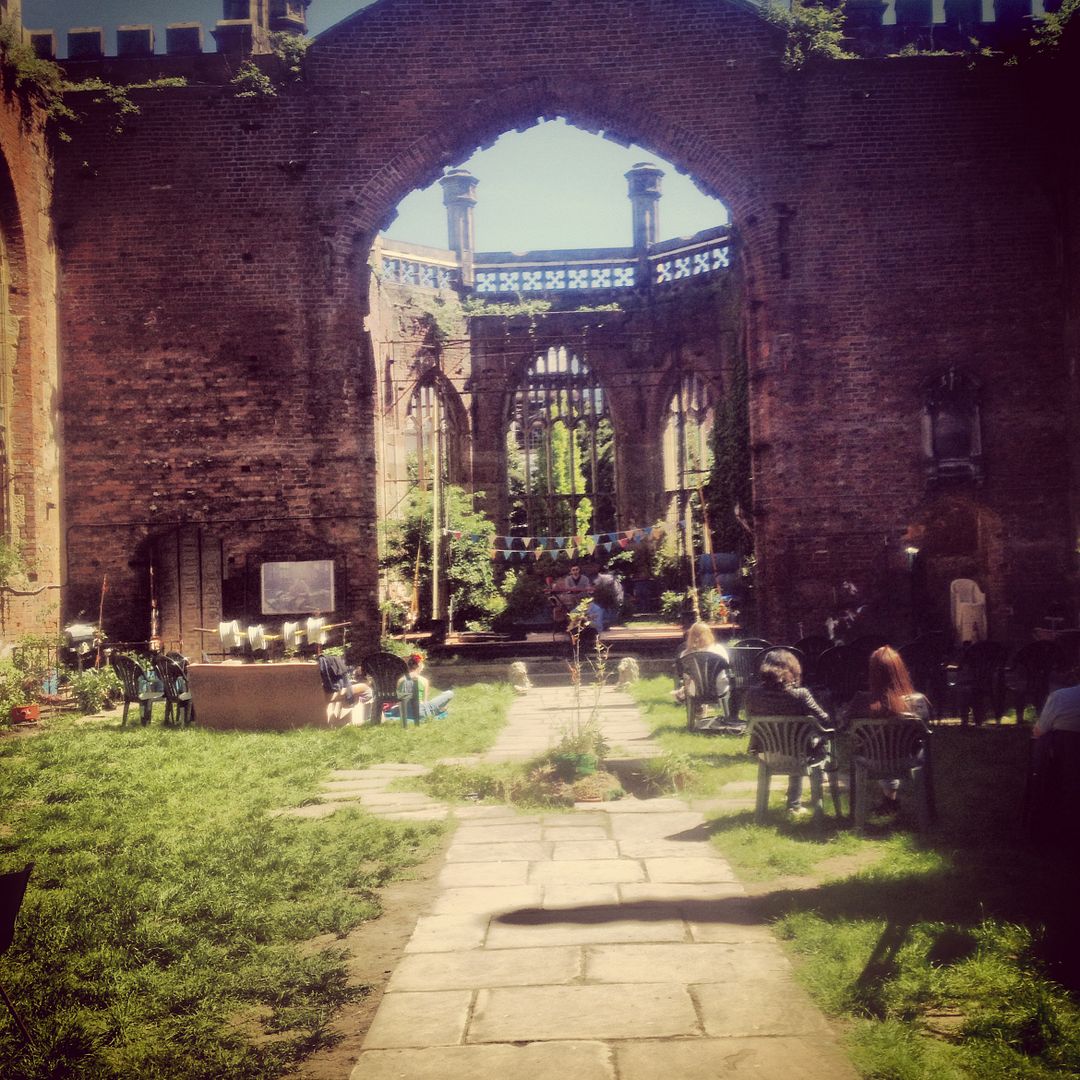 I hope you've all had a wonderful bank holiday weekend (I know it's 2 weeks late but who cares)