And for those who are not bored of floral dresses yet, here is another one. I'm messing around with the pattern of my
"Liverpool dress"
at the moment and see what variations I can come up with. If I draft or frankenstein a successful pattern that I like very much, I try and make the most of it. I really like sweetheart necklines so I had to make another dress with that feature. I also like straps or sleeves as they keep the dress up nicely. As much as I like
this style
, I feel like I want to pull it up all the time. I mainly get this with strapless dresses, whether they fit or not.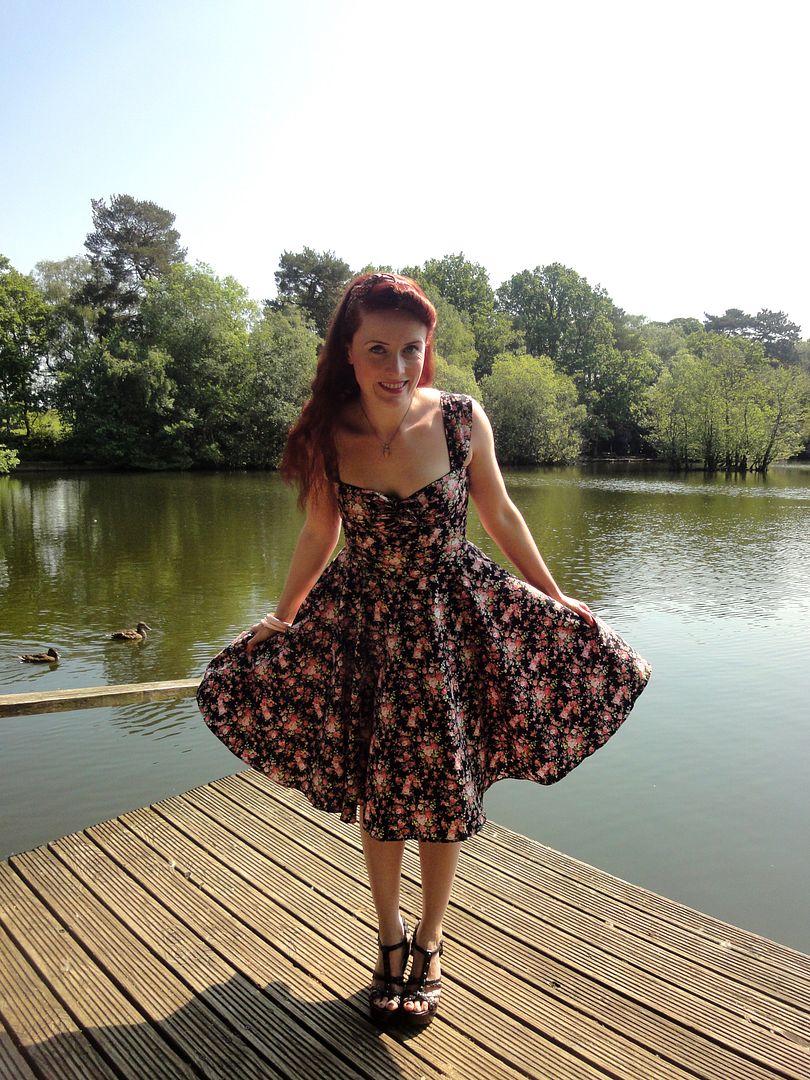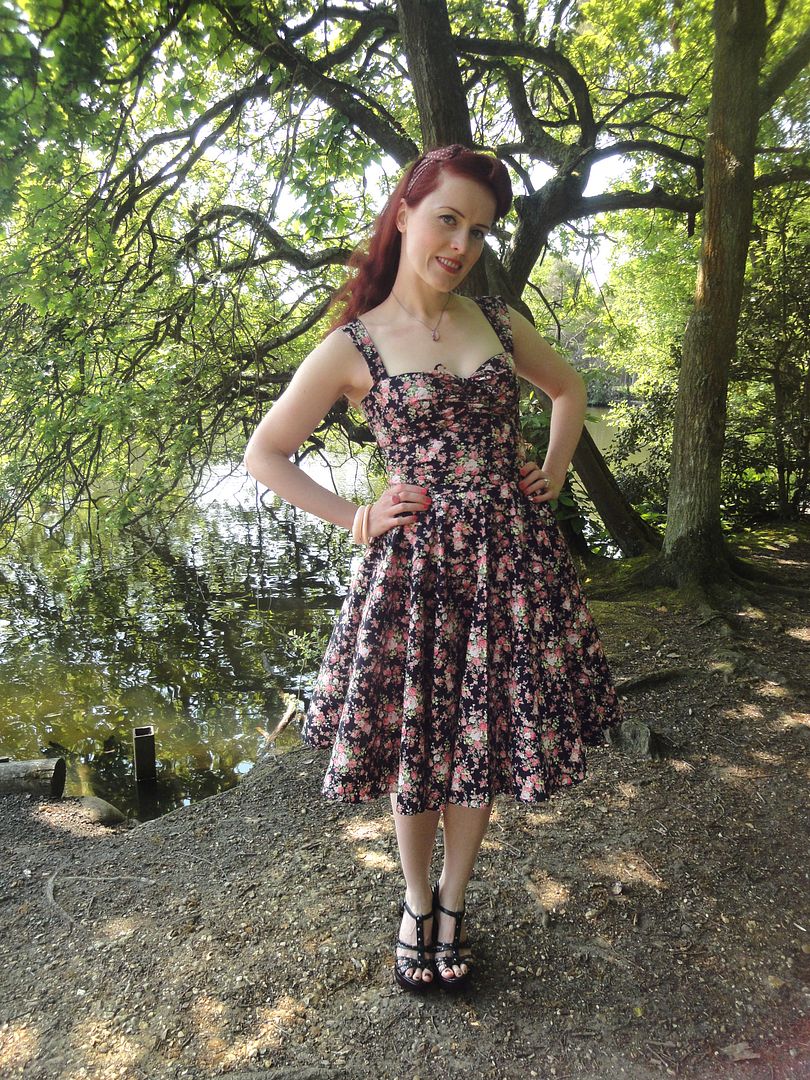 bodice detail
And this is how I was wearing the dress today. I paired it with a little cropped cardi.
I also like it with this black cropped cardi.
Now I need to think of another way to use this bodice. Maybe cap sleeves? Or a pencil skirt?
What do you think, any other suggestions?