I ventured off from my usual floral dress creations with this dress. This car print fabric called for a relatively simple design and the pale pink colour for a very summery style.
So I went for a simple fitted bodice and added a halter strap because I'm not a huge fan of completely strapless. The skirt is a simple gathered dirndl style. Fortunately I finished this dress before that one sunny day of the past couple weeks we've had and got to wear it. I wonder if there will be one more change for a dress like that this year. I'm kind off loosing hope for a descent Summer with a lame spring like we had here in the UK :-(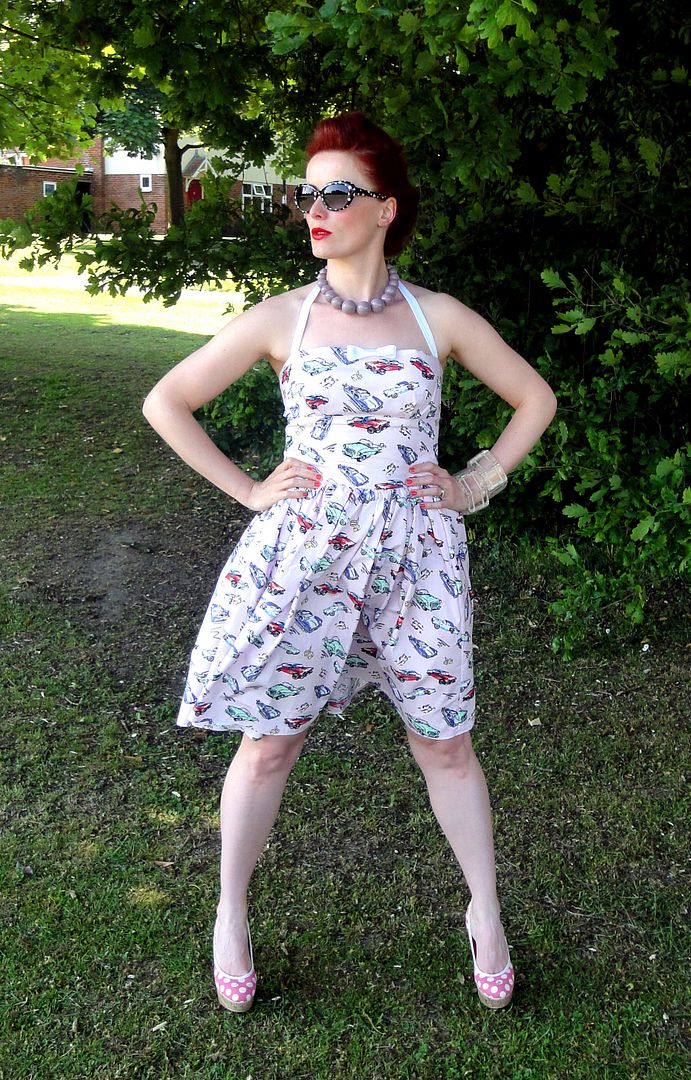 I added a little bow to the neckline for some extra detail. I hope you've had some more chances to wear your summer dresses yet.