After seeing
Rochelle's version of this pattern
I knew I had to get it and have a go myself. I was in need of some capris for the summer as I only own a pair of boring black ones. I found a dusky pink stretch denim at my local fabric shop and decided to make up my first pair of capris in that fabric and the blouse in a red gingham.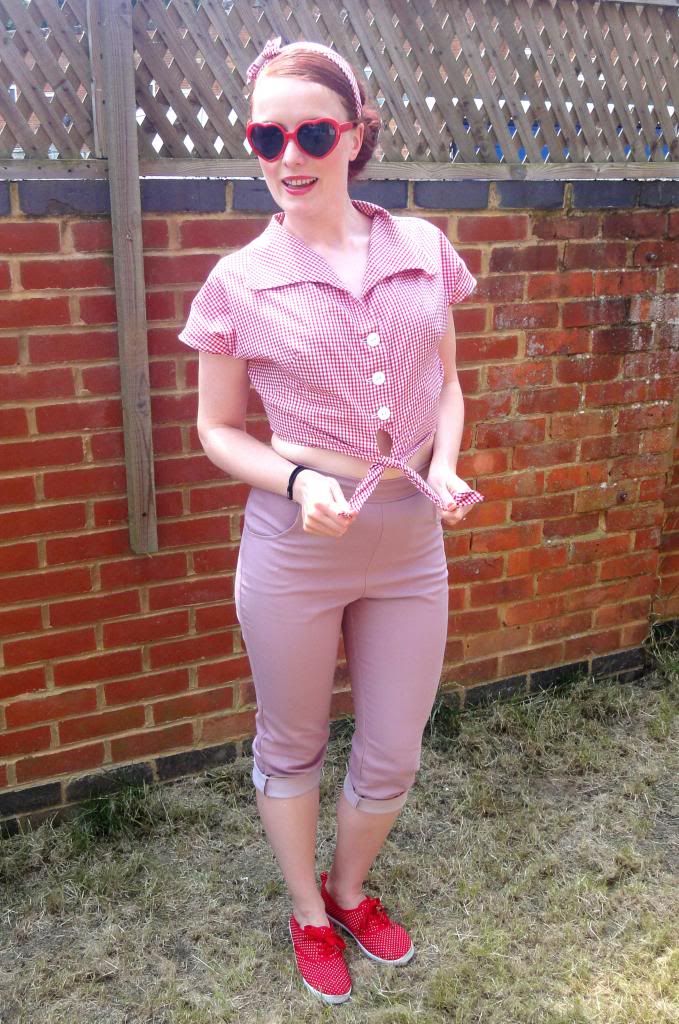 There isn't too much to say about the pattern. The capris are super easy and quick to whip up. If you are scared of making trousers/pants, try these first. They are only front and back piece plus waistband, so even if you have fitting issues for some reason there are only very few pieces to wrestle with. As Rochelle mentioned in her blog post about this pattern, sizing comes up huge due to too much ease so be aware of that. I cut a smaller size against the sizing chart and went with the finished measurements on the pattern pieces instead to avoid having to fit MC Hammer pants to capri size. Worked a treat, no adjustments were necessary.
The top is relatively straight forward, too. Some might find the collar a little fiddly but once you have figured that out you'll be knocking load of them up as it's such a nice little cropped top. I don't usually go for cropped anything but with high waisted trousers, skirts or of course on the beach this isn't too belly bearing.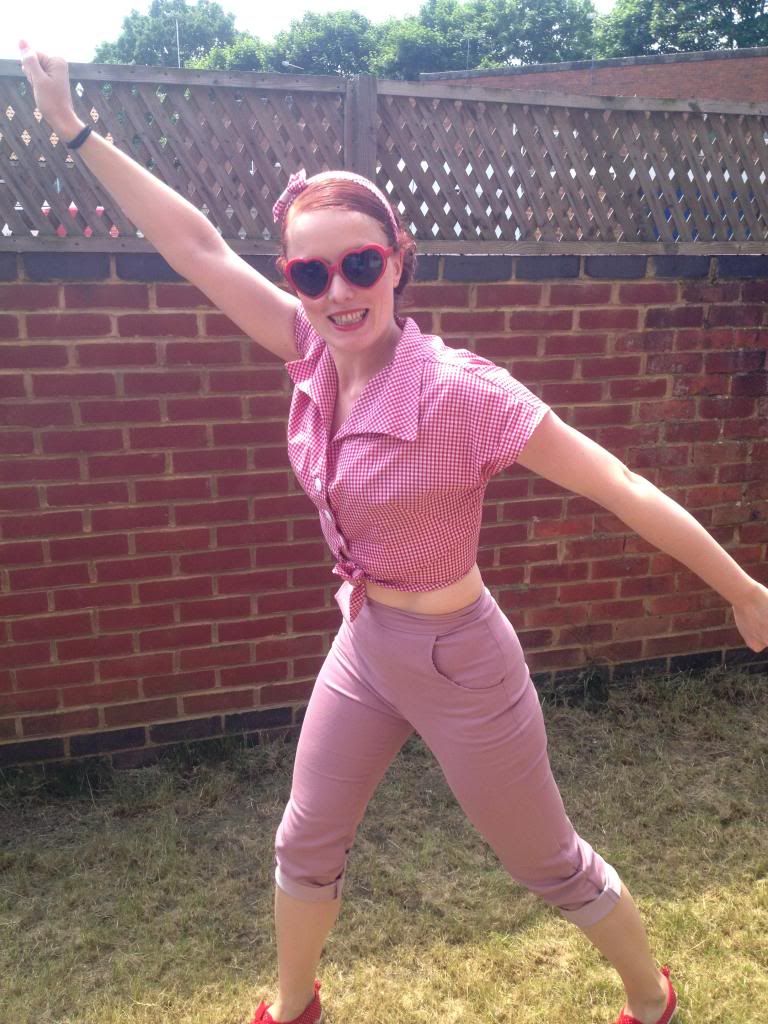 silly pose, had to be done....
I will be making more tops from this pattern, probably in more gingham. I need more gingham in my life. I think it will be super cute with shorts to make a little playsuit, don't you think?