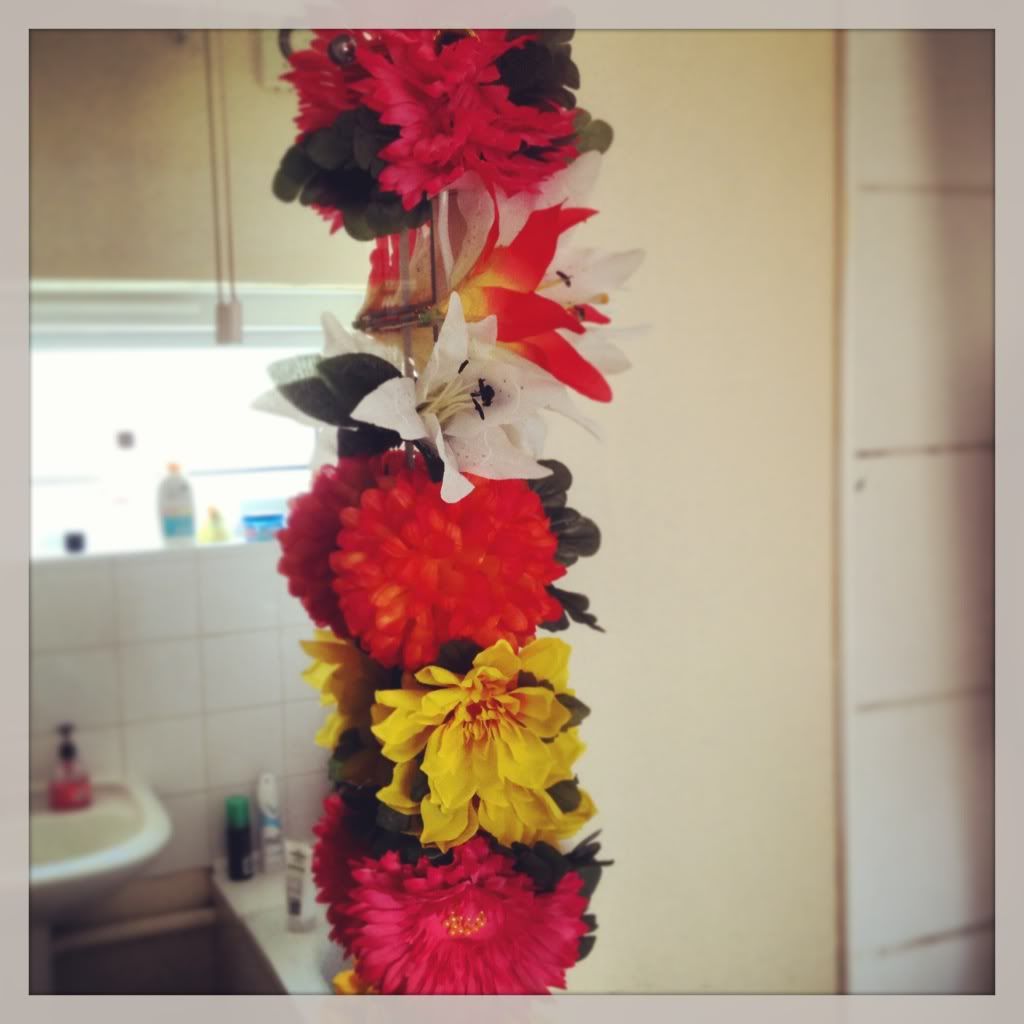 I love hair flowers, especially in the summer. They instantly make me happy as they add another splash of colour to an outfit and glamourise any hairstyle in an instant. So I decided to make myself a whole bunch of them in different colours to go with some of my dresses. Its a fun, quick and easy projects and also makes great gifts. Since the UK summer is a total hit and miss, I would recommend this as a rainy day project. If you live in the UK you should have about 9465723920 by the end of this summer.
What you need:
As a selection of fake flowers of your choice. I got most of mine from Wilkinsons. They were between £1.50 and £2.50 a bunch.
pin curl clips (preferably the ones with little holes in them), plain hair combs I got both at Wilkinsons as well but I'm sure any drugstore or beauty supply place will stock them.
and some matching thread.
How to: Dahlia haircomb
Take three flowers and the leaves of the bunch and take out the plastic pollen center that holds the flower together, also take out the plastic from the leaves so you are left with the softer pedals and leaves.
Attach to the comb and you are done.
I was wearing this flower piece on Saturday's charity shopping adventure.
How to: Chrysanthemum clip
and add the green underneath. I placed the leaves a little towards one side so the would peak out a little.
sew onto the clip
And you have a pretty, full blossom hair clip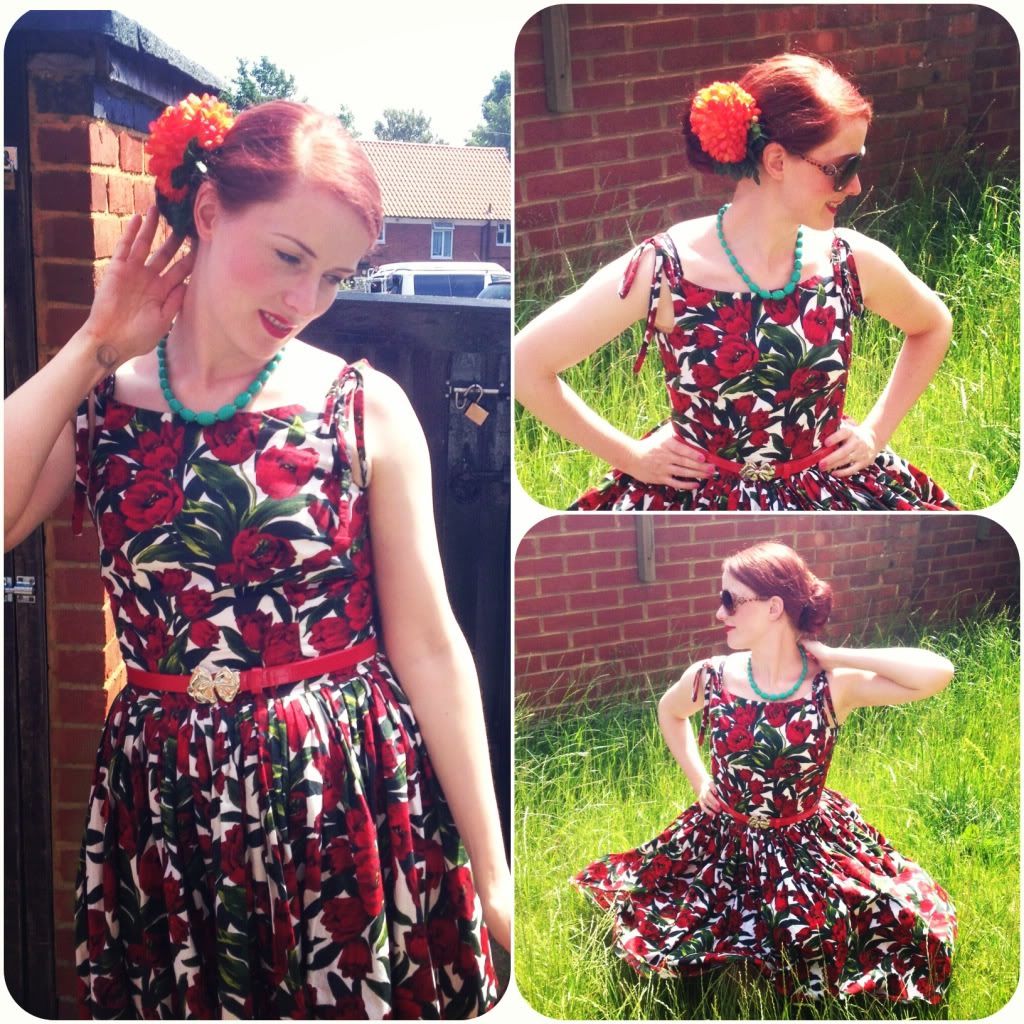 I was wearing that with a low bun on Sunday to go with my
Betty Draper tulip dress
.
I hope you enjoyed this little tutorial. If you give it a try, please let me know and show me a picture of your new hair accessory. Happy flowermaking!!