My husband and I spend this weekend indulging in one of our favourite activities, cycling. We went on a 60 mile bike ride on Saturday and a lazy afternoon ice cream run and stroll through Wokingham on Sunday. I have always enjoyed cycling on my Schwinn beach cruiser, wearing cute outfits and getting from A to B but whenever I saw road cyclists out on their bikes I never understood what they like about road cycling. It always seemed boring to me. Obviously road cycling is a hug part of triathlon, so it was inevitable for me to start cycling on a performance bike. It took me a few rides to kind of get into it as it's not the most comfortable experience at first and you really need to "break in" your rear end. It also doesn't allow for cute outfits, it's padded tights or shorts and tech shirts plus helmet....not so pretty. But let me tell you, going down a hill at 32 miles/hour is an awesome experience and the ground you can cover on a bike like that is amazing. I admit I'm very torn between pretty cycling and badass cycling now. So this weekend we decided to dedicate a day to each kind.
Thames in Windsor
Eton
the not-so-lady-cyclist-look aka day glow goodness - better safe than road jam right?
Eton, we did go past the college but didn't stop for pictures...
Our Saturday ride took us from Wokingham to Reading, Maidenhead,Windsor, Eton, Windsor Park Ascot, Bracknell and back home. 60 miles total, that's a lot of cake and cider for me. You've got to reward yourself for all that work, right?
I slept very well that night, I guess passed out until late morning is the correct term. After lunch we decided to cycle into Wokingham again for some ice cream. This time I took Betty Schwinn and got to dress a little nicer. The shorts are my own creation from 2 years ago, still going strong.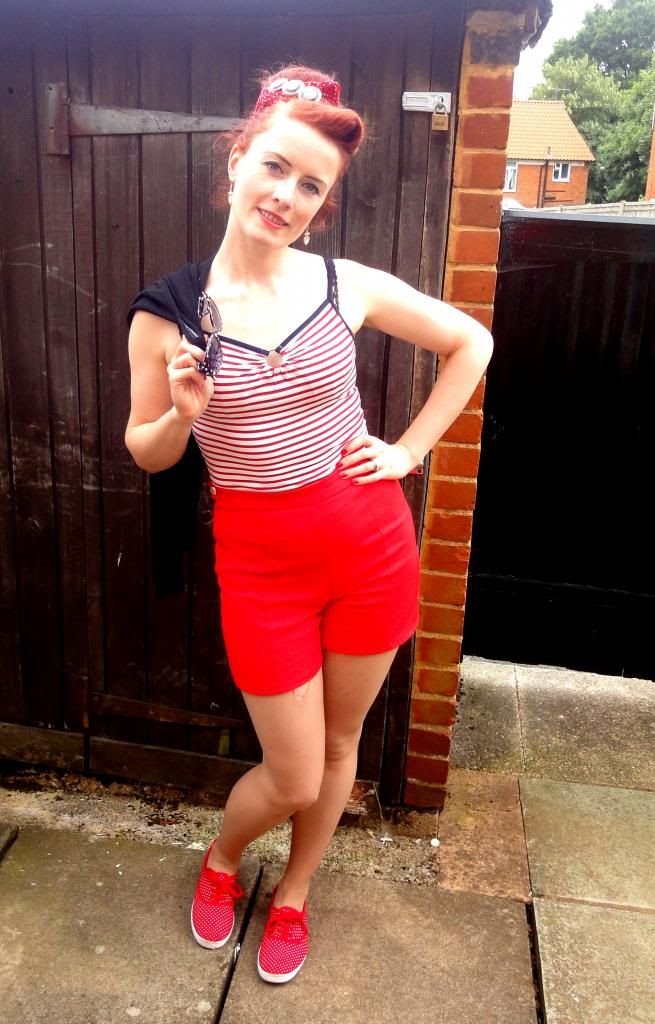 I feel a little Jackyl and Hyde sometimes when my love for sports and outdoorsy stuff collides with my love and passion for wearing pretty frocks.........oh well first world problem ey?
Do you have any clashing hobbies and interests?