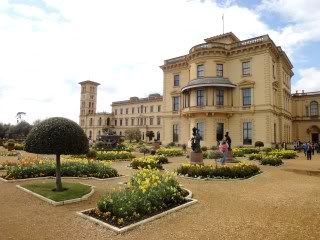 One day three of our little short trip to the Isle of Wight we chose to visit one of the main attraction on the island and another English Heritage sight,
Osborne House
.
Osborne House is one of the reasons I wanted to go to the Isle of Wight for. I am a sucker for royal residences, in particular if they have been kept as they would have been in their prime time.
Osborne house was Queen Victoria's main residence as far as I know and she and Prince Albert spend most of their time there. When I saw the information in the EH brochure I knew I had to go and visit and see the place of the longest reigning queen and her German prince. Since all of Germany's living left over royals are rather boring or embarrassing, I stick to the dead ones that made it over here ;-)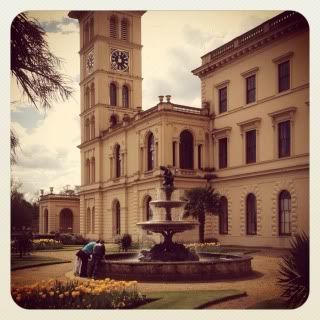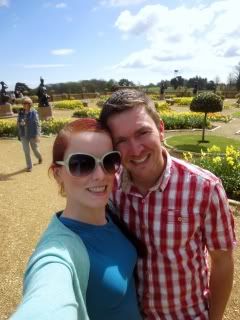 Anyways, I highly recommend a visit to this beautiful place. I love the (IMO) not very English architecture (it looks kind of Mediterranean to me) the beautiful gardens and of course the amazingly opulent interior of Osborne house. Unfortunately photography was not allowed inside the house.
Please click on the picture to view their source
After all that royalty and OTT interior and exterior we decided to get back to our good old common country walking. We decided to walk from East Cowes along the river Medina to Newport, back to West Cowes along the other side of the river and then taking the ferry across the river back into Est Cowes. At first it seemed like the weather was going to mess up our plan but after a shower and forced pub stop (such an unfortunate thing ;-D) we had blue skies and a great afternoon outside.
Hope you're not bored yet, there is one more day of island goodness to come. I also have new sewing projects to show but the weather needs to get better here first so I can photograph the goodies.