..........sounds like a good recipe for a dress to me.
I made this a while ago but didn't get a chance to photograph it before the wettest drought ever started over here in the UK. I know, I know I have moaned and moaned about it. Well, I am done moaning and ready to twirl for you.
It's a fitted bodice with a sweetheat neckline, straps and a full circle skirt.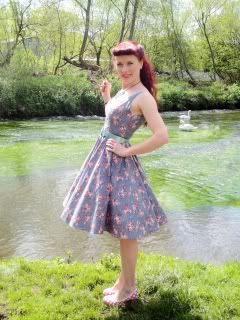 Low cut back
Thank you, let me know what you think.