I finished this dress very early on in the
Sew for Victory challenge
and now the challenge is coming to its end, I almost forgot blogging about it. Seeing all the other lovely creations around the interwebs reminded me to finally share mine.
I adapted a pattern I already had to make a shirt dress based on some designs from the
1943 Bella Hess catalogue
. You can read about my inspiration and sewing progress
here
and
here
.
The finished dress ended up slightly different from my original drawing but that happens sometimes in the process of sewing. I decided to leave off the little chest pocket as I didn't like the look of it once it was attached and I opted for different pockets in the skirt. This wasn't so much by choice as I cut the front skirt panel to short (DUH!!!! I know , I know. I guess I was a little too excited.....) So true make do and mend mentality had to kick in and safe the project instead of just buying more fabric. It's the 1940s and resources are limited, remember?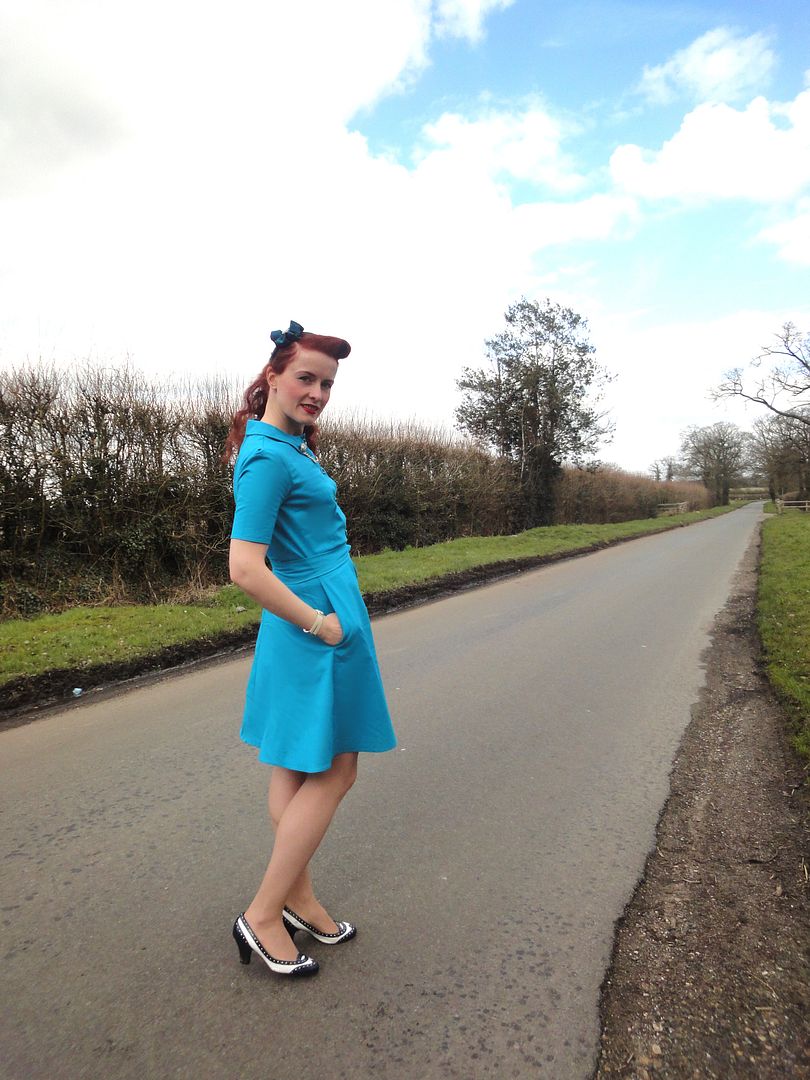 Anyways, I am very happy with the final dress. Unfortunately the big freeze outside has not let me wear this dress out yet but I am hopeful that Spring will show up eventually. I'm ready for you Spring.

I admit that the green dress isn't completely finished yet. With no occasion for it in the future yet and lots of other sewing work on my table it has become a bit of a UFO for now. I am planing to get back to it, though.
I hope everyone had as much fun taking part in this challenge. Thank you Rochelle for organising this.