Just a few impressions from last weekend's trip to Somerset. We went to see the
Georgian house
but unfortunately it was closed :-(((
A pretty packed day but I recommend all of the above if you would like to go. Especially Brunells SS Great Britain is fun to visit. They have a great museum on the construction of the first ocean liner, the different functions of the ship through its history and how the got it back from the Falkland islands into Bristol harbour. But the best thing in my opinion is that they have done an amazing job on recreating it's original state as an ocean liner. The attention to detail is amazing.
Anyways, enjoy the pictures.
Harbour

Marriott Hotel, Queen Victoria and Bristol Cathedral
Bristol Council Building
Amazing Victorian warehouses
SS Great Britain
Maybe a bit too vintage?
Working hard aboard in the kitchen (it even smells like a working kitchen)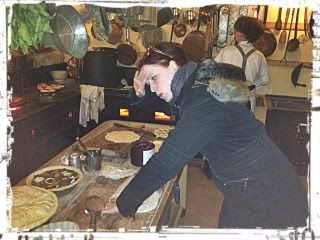 ??? :-D
Clifton suspension bridge