This year I decided to make myself a Valentines day outfit. I don't even know yet what we are going to do. Dinner date? Movie? Both? Hanging out at home? No idea. But I know I want to do it in a Valentines day outfit.
Since I get carried away with sewing pieces that are not wearable this time of the year, I need to change focus for a little while and make something I can actually wear now. My plan is to make an outfit inspired by the one by Lena Hoschek. Skirt and Blouse, ready for whatever on Valentines day.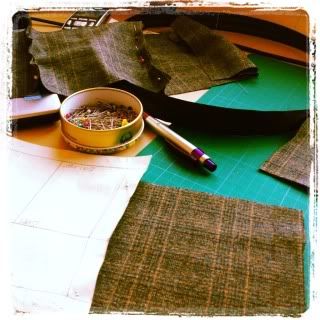 (working on the skirt already)
Is anyone else making an outfit/piece of clothin/accessories/present etc. for V-day?