I hope you are not getting bored of holiday posts yet, there are still two more to come. After San Francisco we headed down to Los Angeles. The drive was breathtakingly beautiful. Unfortunately highway one was blocked due to a mud slide just before Hearst Castle which we had planned to visit. Instead we stopped in Santa Barbara for a nice dinner and then headed for LA.
Now I must say I/we were very disappointed with LA. It was not at all what we expected, not that I remember what we expected but it wasn't what we found.
The beaches are beautiful and Hollywood boulevard was fun but other than that all you do is sit in a car all day going somewhere. Forget public transport, it doesn't seem to exist. Now I like to walk and unless I really can't get to where I want to get to walking.
I guess if you are a family with kids it's a good place to go because a lot of theme parks are nearby. We're not into that. Sorry LA, I do not recommend spending more than a day passing by there.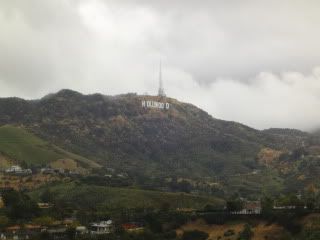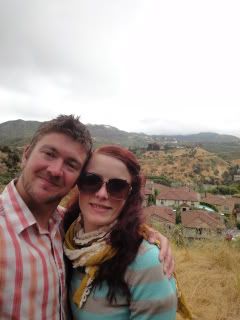 In the Hollywood Hills
Santa Monica Beach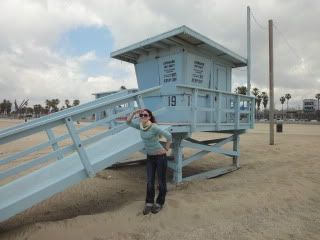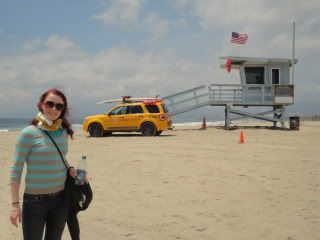 It was cold AGAIN!!! I didn't come to LA to wear a scarf!!!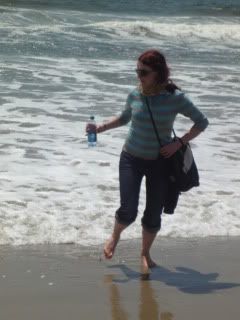 We "enjoyed" this view a lot....LA from a car window about 75% of our time there.
in front of the Kodak theatre
At the Chinese theatre. My hand fitted perfectly into Marilyn's
Dave found his idol
and I found mine. Oh Rita how I adore you!!!! Her hands and feet are tiny, childlike.