My friend and former colleague René is getting married next weekend and Dave and I are flying over to Germany to celebrate with him and his beautiful fiance Sandra. I decided this is a great excuse for me to make myself a new party dress.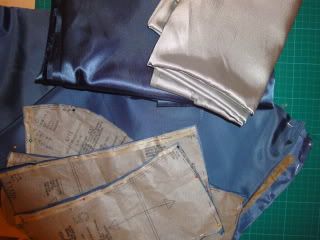 I am making a petrol blue satin halter dress with a full circle skirt and maybe a bolero to match if there is enough time for that. For the bodice I am using New looks 6773 view C and the circle skirt is self drafted.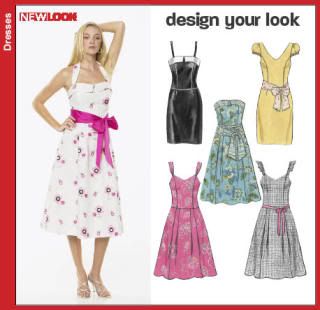 The detail on the bodice and the bolero if I am getting around to making one will be silver, the petticoat too. I even found some shoes on ebay to go with it. Hopefully they match. I know being very matchy matchy might not be the best look to go for but I think it's very vintage. Oh, this reminds me...I haven't got a matchy matchy hand bag!!!!!!!!! Panic, where will I put my hanky in in case I cry.........which I know I will. I cry at weddings. I looooooooove weddings and I am sure this will be an awesome one.