My friend Charis got married in April. She and her fiance Harry had planed a very easy going small garden party affair and therefore she didn't want a big wedding dress. Rather something nice she could wear again and again. They have been together since school and thought it was time to make it official and tie the knot after 8 years or so.
I went fabric shopping with Charis and she picked a cute navy floral cotton with red detail to be transformed into a halter bodice with full circle skirt and red detail. I also found some matching red lace to use around the hem. Charis was over the moon with the result and the wedding day was a blast.
Harry's parent organised a great little get together in their beautiful garden for the families and close friends. I felt very honored Dave and I were invited too.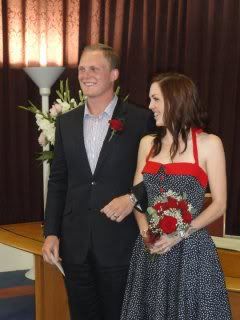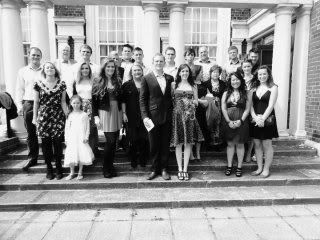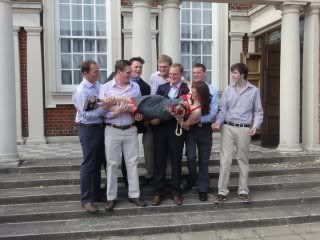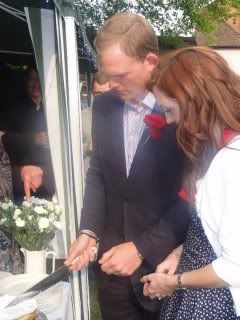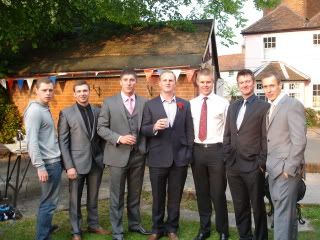 The lads all together. Harry and my husband work together, it was great seeing them all together again after their 6 months tour. Especially suited and booted like that (Ignore Ben on the left he only stopped by on his way home to see his family)
My groom (it's been a while now...)and THE groom
The bride and I (I just posted about this dress, I was wearing it for the first time at the wedding)
Dave and I <3